.: heavy rain during bank holiday weekend :.
Early Winter?
With the onset of cold, wet weather hitting Britain it feels a bit like an early winter.



Paralympics


This feeling wasn't helped last night by the Paralympic 2012 opening ceremony with a display using umbrellas (for the not so spectacular display).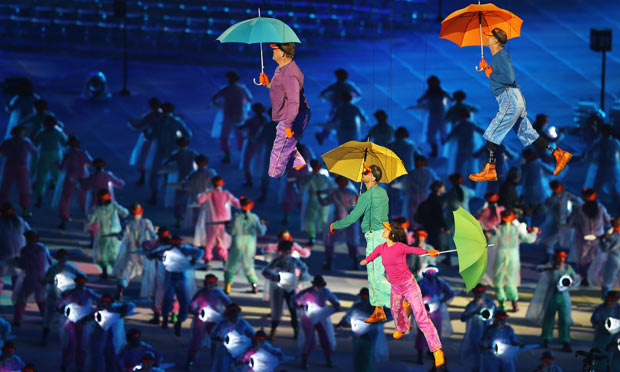 .: Artists perform with umbrellas suspended from
wires above the stadium floor :.
Inspired by uncertain British weather, umbrellas were also a big theme in the ceremony, which was described as "both spectacular and deeply human" by organisers.


-

BBC News

-

Paralympic Games 'return home' to UK
Rain, Rain go away
For the past two days in Sheffield there have been rivers running down centre of the streets. Near my home its been a sheet of water.
Wednesday sees the weather switch to back a cyclonic, showery picture with gusty winds driving in some showers, turning heavier and more persistent in the north.
- BBC Weather United Kingdom - Monthly Outlook

- Monday 27 Aug - Sunday 2 Sep


Related @ BBC